North Tonawanda Senior

High School




Class Of 1987
30 Year Class Reunion !
Guess what folks, it's almost time to start gearing up for our 30th Reunion. It's hard to believe that we've been out of school for that long isn't it? In the last couple of years, we've seen some classmates children get married and have kids of their own - therefore starting an exciting new chapter of their lives as "grandparents".
(We won't be requiring name tags saying Grandma xxxxxx or Grandpa xxxxxx so don't worry!

)
At this point, the reunion is scheduled for the 4th weekend in June 2017 - which would be the 23rd-25th. We have not decided how many days or what events will be planned yet so if you have any ideas, please let us know. Also, if you'd like to get involved and help out, that would be greatly appreciated. Please message us on the site and we'll get back to you ASAP.
We're looking forward to providing you more info in the coming months and seeing everyone again in 2017 (hopefully sooner !)
The Reunion Committee

Holiday Mixer
Please join The NTHS Alumni & Friends
for a festive evening of Fun and Laughter.
Saturday, December 5, 2015
6:30 P.M.
Dwyer's Irish Pub
(second floor banquet room)
65 Webster Street
North Tonawanda, NY
Cash Bar & Drink Specials
*** Collecting Christmas Donations for a local family ***
The family has 3 young children and their father is currently on life support due to a missed health diagnosis. Mom is now stay at home to take care of the kids so they do not have any income coming in. The boy is a size 7 (age 6), a girl size 4 (age 3) and a girl size 2 (age 1+). The kids like to do outdoor things and the little boy loves to play hockey. Clothes and age appropriate toys are appreciated. We were hoping to raise enough money to buy all of the kids new bikes.
If you choose, monetary donations can be made electronically at the link below.
We will also be accepting Cash and Gifts at the event.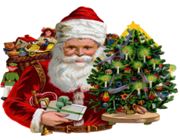 Please remember to Log Out -
To keep your information private, please log out when you are finished.
New to our Website? Click on Classmate profiles, find your name. Follow the on-screen directions to create your profile. It's quick, secure, easy and free to do!
I encourage you to sign-up and fill in as much information as you are comfortable with, but know you can sign-up with as little as your name. you can also select to not allow any emails sent to you from others. Just sign-up!