Classmates Memorial Page
Timothy Maerten VIEW PROFILE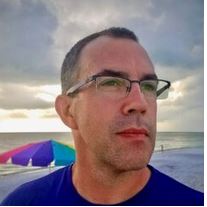 Timothy J. Maerten
September 24, 1969~January 05, 2021
Timothy "Tim" Maerten, 51, of Seminole, Florida passed away peacefully on January 5, 2021 of cancer. He is survived by his longtime life partner Julie Donat, his mother Elizabeth "Betty" Maerten, several aunts and uncles and cousins. He was preceded in death by his father John "Jack" Maerten. He was blessed with many extended family members and good friends that thought the world of him.
Tim was originally from North Tonawanda, NY. He proudly earned his Eagle Scout Award and was a member of the National Eagle Scout Association. He graduated from North Tonawanda Senior High and Alfred State University. Before moving to Florida in 2005, he was a diesel truck mechanic in New York, ran his own commercial landscaping business, and built his parents a new house from the ground up. In Florida, he began his own construction and remodeling company. Known as "Tim the Tool Man" by many, he had the tools, skills, and vast knowledge to fix or build just about anything you could imagine. He was an honest, hard-working man that many depended on.
Tim enjoyed traveling and exploring new parts of his beloved country, especially the western United States and Canada. He also loved riding ATVs, annually meeting up in West Virginia with his best friend from high school, Doni Lauzon, who still lives in New York. But one of his absolute favorite places to ride was the Valley of Fire in the desert of Nevada. Tim also loved music, mostly country music, but also classic rock. He attended many live concerts and enjoyed quite a few meet and greet opportunities with the artists. He also had a soft spot in his heart for animals and was very kind to the dogs and cats he had over the years.
Click here to see Timothy's last Profile entry.