Classmates Memorial Page
Peter Sikora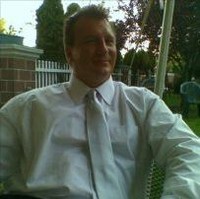 Peter J. Sikora, age 43, of North Tonawanda
Passed away unexpectedly October 19, 2012
Peter was born in North Tonawanda on September 26, 1969 to Jacob and Connie (nee Hook) Sikora.
Peter attended local schools and in the early 90's started his own company, S & S Tree Service. Peter was able to grow the company into one of the leading tree services in WNY.
He was a Buffalo Bills and Sabres fan, he enjoyed playing hockey and was an avid boater.
Peter was a loving caring father, a devoted son and brother, the type of person who never said, no, to anyone.
Father of Kaylee and Antinina Sikora; son of Jacob and Connie Sikora; maternal grandson of Norman (Betty) Rainer and the late Freda (James) Hook, paternal grandson of the late John (Rose) Sikor, brother of Ronald ( Melissa) Dinino and Renee ( Gary) Gibson; uncle of Zachary, Connor, Leah, Jake, Brooke, Brandi and Adam; also survived by aunts, uncles and cousins.